Into the Woods 2020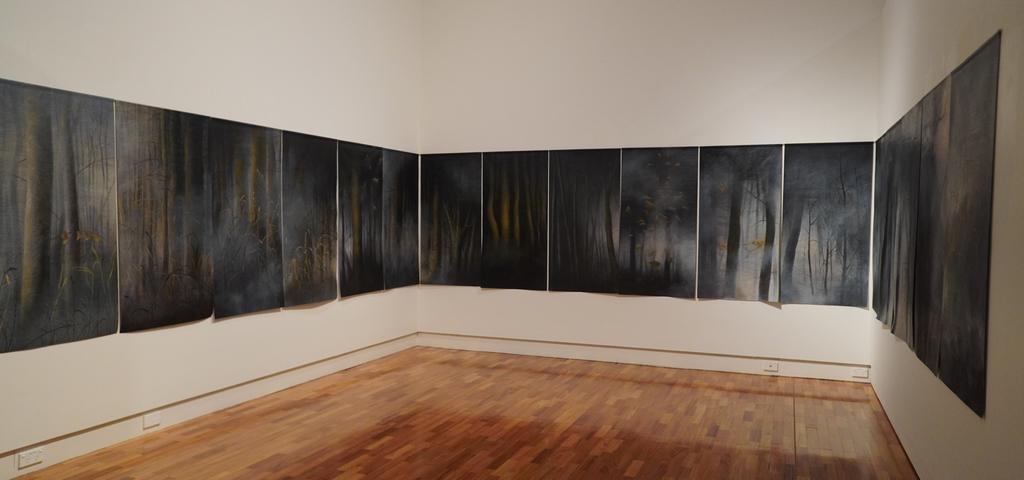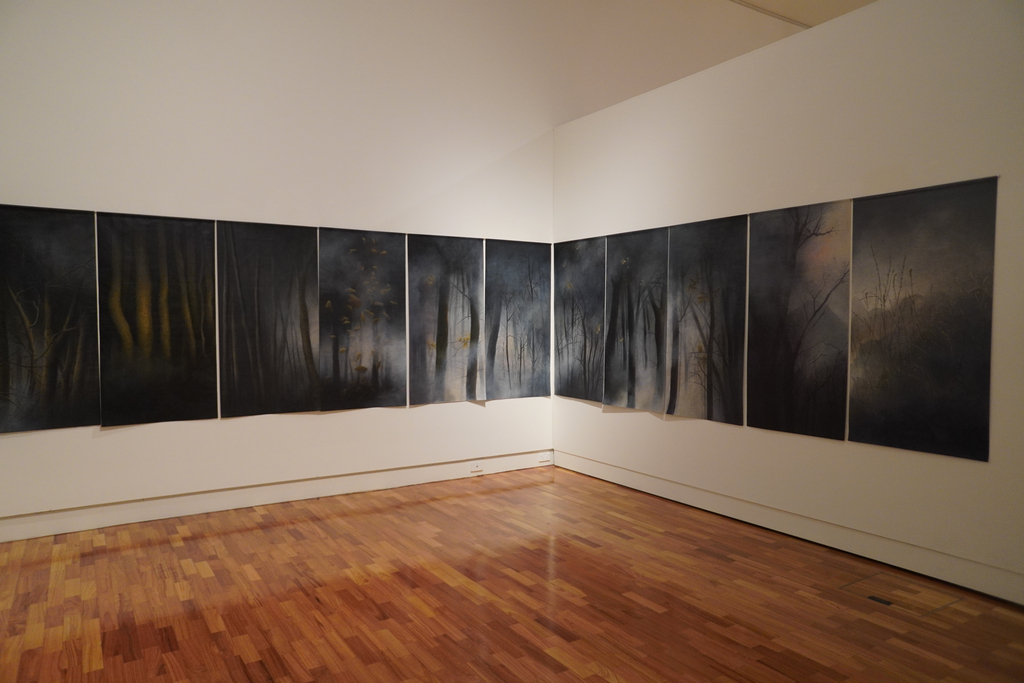 Installation at Tamworth Regional Gallery 2022


In this site-specific installation I wish to draw the viewer into the forest, into an aesthetic of silence. The series, comprising of 21 compositions on Chinese rice paper, offers the viewer a pictorial journey that unfolds from lightness to darkness and back to light and aspires to underpin the forest as a network of communication.

In some panels the presence of natural forces, such as dust, fog and mist, renders the forest as an intimate ambiguity. In other instances distinct parts of the landscape, such as mountains and grasses provide a more discernible context. Although I draw on the immediate natural setting in which I live, there is no attempt to replicate here a particular vista. Rather the painted fragments of forests depict personal remembered experiences in the landscape.

When painting I draw on the techniques used by European renaissance masters, which I studied in Vienna. Thus, the surface of the Chinese papers is an outcome of layering of oil paint and tempera washes, splattering and rhythmic squiggly brushstrokes that are visible traces of a labour-intensive painting activity. As such the artworks steer the viewer towards a multitude of issues ranging from a dialogue with art history and its gesture to a continuum, to highlighting cross-cultural issues and their consequences for the natural environment.
Video pan of the work @ https://vimeo.com/435614758